It's that time of year again: sweet, sweet summer break!
And with no more homework to leave until the last minute, that means plenty of time to plan adventures galore. Since there are 15 weeks until we're back to the real world, here are 15 ideas for a Sunday Fun-day any day of the week.
1. Fair-hopping
Even though our summer break has only just begun, it's still Spring back at home. This means fair season! So get a group of friends together, start with your hometown fair, and hop from town to town testing out the best rides and sweetest cotton candy.
2. Squad City Day
Now that you're no longer in the middle of farmland and stressing from finals, spend a day with your closest girlfriends  for a well deserved reunion. Catch up on the details of the past year and gossip about the goings-ons of home with a day long city trip.
3. Hiking Trip
Take advantage of the perfect weather and beautiful Springtime blooms to go on a mountain hike or stroll through a scenic state/national park!
4. Unleash Your Inner Explorer
For those of us from the Philly area, exploring the ruins of Abandoned Philly is a quintessential past time. So take a day to explore your area and see what hidden gems you too can find!
5. Rainy Day?
Dreary, rain filled days are the perfect back drop for a full day movie marathon with your best friends! Stay in your sweats, grab your favorite snacks, and have everyone bring a movie of their choosing to enjoy a quality lazy day together.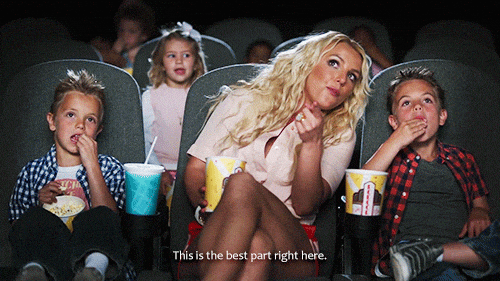 6. Not Raining?
Finding that it's a beautiful day, but you're still in the mood for movies? Instead of missing out on the sun by sitting in a pitch black movie theater, hit the road and find your nearest drive in movie theater.
7. Concert and Tailgating
See what bands – country or otherwise- are playing in your area and spend a day tailgating in preparation of a night of your favorite music with a bunch of your high school friends.
8. River Run
Slather on the sunscreen and spend a day on the river kayaking through the roughest rapids or drifting with the current in an inner tube.
9. Weekend Camping Trip
Gather together your high school squad and set out for a weekend in the woods! Pitch your tents, roast some marshmallows, and make more memories with your longest friends!
10. Beach Day
Find your cutest swim suit, best shades, and soak up some sun while squishing sand between your toes.
11. Lake* Day
Don't leave near a beach? Find the nearest swimming hole and spend the day jumping from the rocks into your go to lake or river.
12. Visit Your Long-distance BFFs
After nine months of being attached at the hip to your school bffs, a few short months away feels like the better part of an eternity. So make some time to visit one another before the distance becomes unbearable.
13. Gas to Burn
Wake up early, pack some snacks and a picnic, kidnap your best friends for the day, and hit the road! Coast through the back roads with a killer playlist and flip a coin every few intersections to see where luck takes you for the day.
14. Last Hurrah
Plan a day to reunite with your high school classmates and spend a nostalgic last hurrah getting up to your old shenanigans.
15. PS(I miss)U
Now that you've made the best of your summer, it's time to pack up your life once more and road trip back to the happiest of valleys for another unforgettable year.