The four NYC friends on the pursuit of love in the city often shed some light on imperfect relationships and how men may be temporary but girl friends are forever.
Sex and the City will never go out of style. Here are some words of wisdom from our favorite ladies:
1. "I'm looking for love. Real love. Ridiculous, inconvenient, consuming, can't-live-without-each-other love." – Carrie
Carrie, the relationship column writer and Italian shoe enthusiast, reminds us to search for what's real, and to not settle for anything less.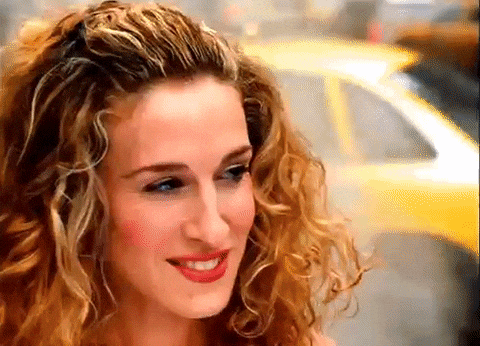 2. "Maybe we can be each other's soul mates. And then we can let men be just these great, nice guys to have fun with." – Charlotte
The hopeless romantic, Charlotte, made viewers value the significance of your best girl friends, and the power of friendship in the midst of male incompetence.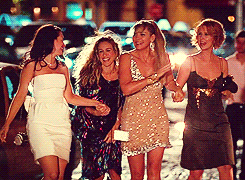 3. "Sexy is the thing I try to get them to see me as after I win them over with my personality." – Miranda
The cynical lawyer, always reminded her friends to remain grounded and level headed. Miranda refused to conform to societal norms, she was powerful and never wasted her time on men intimidated by her strength.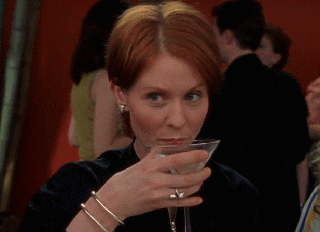 4. "I totally understand your dilemma, and from my experience honey, if he seems too good to be true, then he probably is." – Samantha
Samantha Jones, the wild friend who feared monogamy, rarely let men into her life past a one night stand. She always warned her girls to stay hesitant of 'prince charming' men because their true colors will shine through eventually.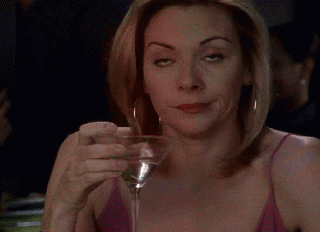 5. "They say nothing lasts forever; dreams change, trends come and go, but friendships never go out of style." – Carrie
In the midst of relationship crises, the friendship between these four was unwavering. Your friends will always be there, through the tears and the laughs, and it's important to never let go of them.
6. "I'm sweet, romantic, and traditional. I'm a bit of a prissy and naive, and I won't settle for less than a picture perfect life." – Charlotte
Though we see in the end of the series that Charlotte's life is not what she had envisioned as 'picture perfect', she still set standards for what her life should amount to be (as we all do).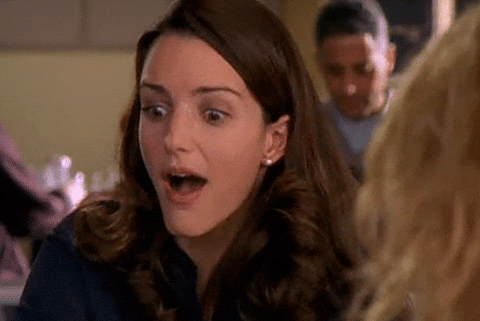 7. "Listen to me, the right guy is an illusion. Start living your lives." – Samantha
Ahhhhh, say it again for the people in the back! Focus on yourself, your goals, not finding the perfect guy.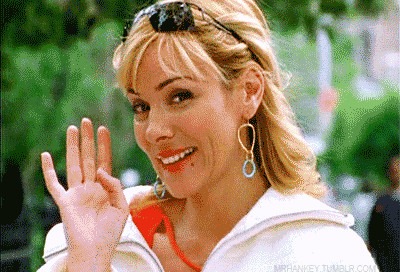 8. "I will never be the woman with the perfect hair, who can wear white and not spill on it." – Carrie
Nor should you have to be, Carrie.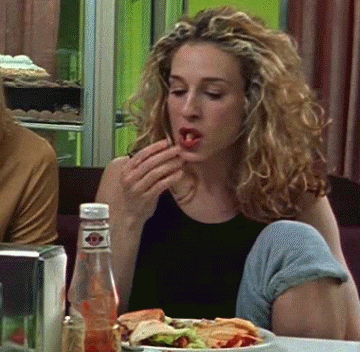 9. "Everything happens for a reason, even if you don't know it yet." – Charlotte
What's meant to be, will be. Try not to stress the details in between.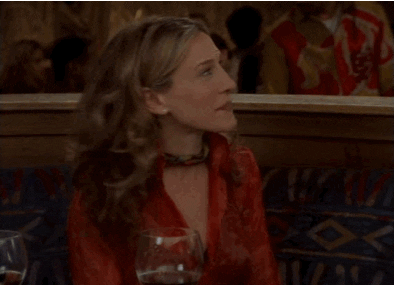 10. "I love you, but I love me more. I've been in a relationship with myself for 49 years and that's the one I need to work on." – Samantha
At the end of the day, the most important relationship is the one with yourself.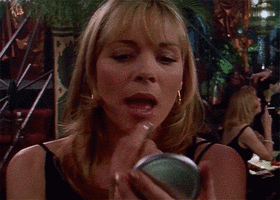 11. "The most exciting, challenging and significant relationship of all is the one you have with yourself. And if you find someone to love the you you love, well, that's just fabulous." – Carrie
Again and again, Carrie reminds us of the importance of independence. You shouldn't search for a man in hopes to complete you, but merely compliment.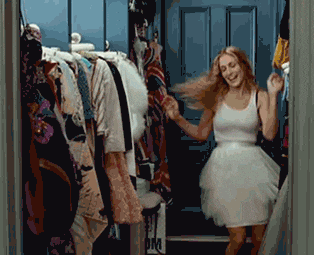 The Sex and the City cast grew near and dear to our hearts by the end of the series. Remember, you will always be faced with work problems, heartaches, or stress, but having your friends to support you can make it a hell of a lot easier.