The 2016 Summer Olympic Games in Rio start August 5th on NBC. Also known as the greatest compilation of athletes from every country in the world coming together to compete…and the reason all of your other favorite shows aren't airing new episodes for 3 weeks.
But what really makes these games special? Here are some quirky facts about the great Olympic Games:
1. Figure Skating was a Summer Olympic sport
Before the Winter Olympics began in 1924, all figure skating events and even hockey were Summer sports.
2. The first female athlete competed accidentally
In 1900, the Paris Olympics were so poorly organized that Margaret Abbott simply saw an advertisement for a golf tournament and entered. She walked away with a trophy after shooting a 47 on a nine hole course. Unbeknownst to her, she had just become the first woman to win an olympic event.
3. Until 1912, gold medalists actually received gold medals
Nowadays, gold medals only contain 6 grams of gold, but gold medals used to be solid gold. I can only imagine the elaborate safes the olympics hid those babies in.
4. The Olympics once acted as a cease-fire
Back in the day(778 BC), an "Olympic Truce" was declared. This meant that all wars and conflicts must be halted for the games in order for the athletes to safely commute to and from their home countries as well as protect the host city from attacks. During the Olympics, the death penalty was also suspended.
5. The first torch relay went through 2 countries that no longer exist
In 1938, the torch bearer ran through Bulgaria, Yugoslavia, Hungary, Austria, and Czechoslovakia. Yugoslavia was dissolved in 2006 and Czechoslovakia was dissolved into the Czech Republic and Slovakia in 1993.
6. Equestrian is the only truly co-ed sport
In no other event do women and men compete against each other with no separate rules or separate events.
7. The first African American to win an event did it barefoot
Abebe Bikila from Ethiopia ran the marathon in 1960 barefoot and won by an astonishing 200m. In the next olympics in 1964, he ran with socks and shoes…but without an appendix. Bikila was the first person to win the marathon twice AND 40 days after he received an appendectomy. He won by 4 minutes for a final time of 2 hours 12 minutes 11.2 seconds.
8. The Olympic village rivals a college campus
At the 2000 games, olympic athletes reportedly used 70,000 condoms. In 2008, they used 100,000. This year, the games are providing 450,000. *wink*
9. In 1984, the USA did too well and almost bankrupted McDonald's
The company started a promotion that offered free food when the US won gold in certain events. They didn't expect the USSR to boycott the '84 games and the US ended up sweeping 83 gold medals. The restaurant ran out of Big Macs and had to stop the promotion because they were losing too much money.
10. Muhammed Ali isn't afraid of anything! Except…
FLYING! He reportedly wore a parachute during his flight to the 1960 Olympic games because he was so afraid of planes. The man was a 3 time heavyweight world champion but almost missed the Rome games because of air travel.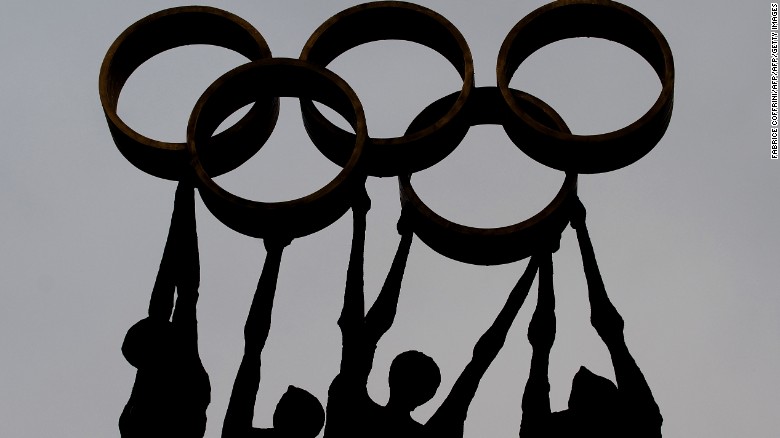 7:30 AUGUST 5TH ON NBC WHO'S EXCITED I KNOW I AM!!!!!!!!!!
Resources:
http://www.businessinsider.com/50-things-you-never-knew-about-the-olympics-2012-8
https://www.buzzfeed.com/andyneuenschwander/19-olympics-facts-that-will-make-you-say-huh-weird?utm_term=.lsZp0MYM0#.svz9AJdJA
http://www.history.com/news/10-things-you-didnt-know-about-the-summer-olympics